We provide a range of related services. Please contact us to discuss your needs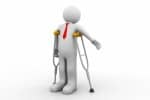 Musculoskeletal Physiotherapy
We provide high quality, clinically effective, cost effective and convenient musculoskeletal physio at our clinic in Eskbank serving Edinburgh and the surrounding area. All of our Chartered Physio's have at least 15 years clincal experience, are registered with the HCPC and are members of the CSP. We have a broad range of experience covering everything from low back pain and neck pain thorough sports injuries to general aches and pains. Therefore whatever your problems we have the experience and skills to help.Please follow the link above for further details.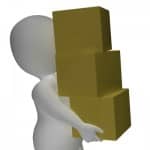 Health & Safety Training Courses
We can help you look after your staff and customers by ensuring your staff receive up to date practical Manual Handling training. We provide Manual Handling courses covering Object Handling and courses covering People Handling. We can provide training in Edinburgh and the surrounding area. Please follow the link above for further details.
Occupational Health Services
We provide a range of Occupational Health services to a range of clients both large and small. Our clients include both private sector and public sector. These services include on and/or off site Physio clinics, Workplace assessments and DSE assessments. We aim to meet regularly with our clients to discuss trends in injury and/or staff absence and ways in which we can actively minimise staff absence. We pride ourself on our flexibility and will adapt our service provision around the needs of your organisation.Please follow the link above for further details.
Check out this cool parallax scrolling effect. Plus, you can change the background image.
Use this section to showcase important details about your business.
Physio and related services
Midlothian Physiotherapy LLP was set up by 3 business partners, Paul Bryce, Kevin Dewar, Alistair Matson in 2009. Our aim was to provide a high quality, clinically effective, cost effective and convenient service with minimal waiting. We provide our services to private individuals and organisations, both in the private and the public sector. The majority of our work is delivered from our purpose built clinic in Eskbank, within easy reach of Edinburgh, Midlothian and East Lothian. However for a number of clients we provide services located on their premises. In addition to Physio, we provide Occupational Health services and Manual Handling training. We provide our Occupational Health and Training Services throughout East Lothian, Midlothian and Central Scotland. Please contact us to discuss your specific requirements.
Prove that you have real people working for you, with some nice looking profile pictures and links to social media.
Get testimonials from your clients and then display them here.
Extremely professional and trustworthy. Although my situation is complex, the physio I have received makes the world of difference. Without the support I have been given, I believe that my running would have completely stopped at some point and everyday life would have been harder. Instead the opposite has happened, I am grateful for their support.
5 star! great support, advice and treatment from a great team!
Helped my back a million percent! Still adopt the advice and stretches the guys gave me 4-5 years on and it still helps!!
Use these ribbons to display calls to action mid-page.
Big and mobile-optimized contact form integrated. All fields are customizable.